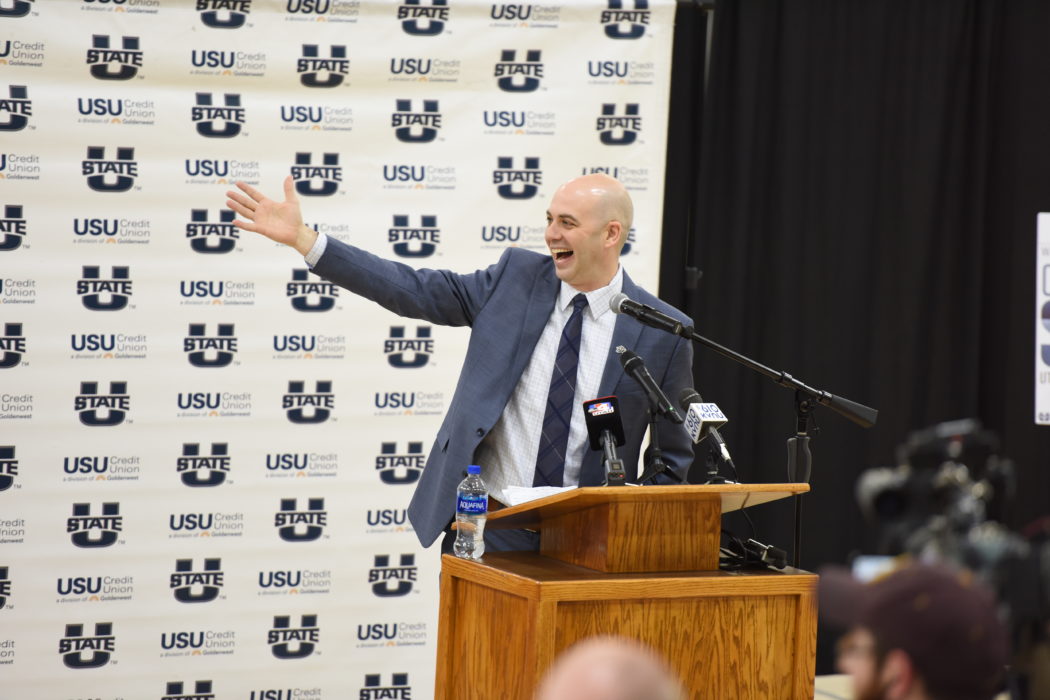 Paige Zamora and Jaden Johnson are joined in studio by Utah State men's basketball head coach Craig Smith to talk about the upcoming season. He talks about past coaching experiences, Aggie Madness, fan/community excitment for the team, and expectations for the season. 
Then, Paige and Jaden discuss the football team's win over BYU and preview Saturday's homecoming matchup against UNLV.
Follow us on Twitter!
@sportspaige94
@jadenjohnson00